A talented woman with diverse passions merge while pushing boundaries.
Adrianne White, model and actress, has accomplished a lot in a short time. Lucrative modeling assignments for well-known companies like True Religion, Victoria's Secret, Ed Hardy, David's Bridal, Free People, Lucky Brand, Levi's and other top fashion companies to debuts in award-winning films.
With a wide array of successes in the fashion and entertainment industries, venturing into acting didn't prove unsuccessful for her either as she made her debut in 2018 on the award-winning film 'Prodigy'. .
She played Emily, the prodigy's mother, who dies in childbirth. The film, written and directed by Nathan Leon, was hailed as a box office success. Adrianne's performance also received positive reviews for her portrayal of Emily.
In an article published on January 21, 2019, Adrianne White's spokesperson issued an official press release about her efforts saying. "Adrianne White is a woman of diverse talents, and she is always looking to amuse. Having captured the hearts of many with her modeling career, she is now also showcasing her acting prowess. Prodigy's new feature is a movie revolutionary and a major cinematic effort."
Since then Adrianne has also worked on print and video projects for companies such as Dell Computers and film projects.
The model was born in the city of Fayetteville, Arkansas. She grew up in an environment rich with animals, nature and adventure, which may have influenced her love for nature and fueled her advocacy to guard against pollution on the estate.
His family owned a vacation home in Aspen, Colorado. She spent most of her childhood summers camping, hiking, rock climbing, horseback riding and mountain biking.
She now divides her time between Bend, Oregon, and Los Angeles, California, having lived in different cities.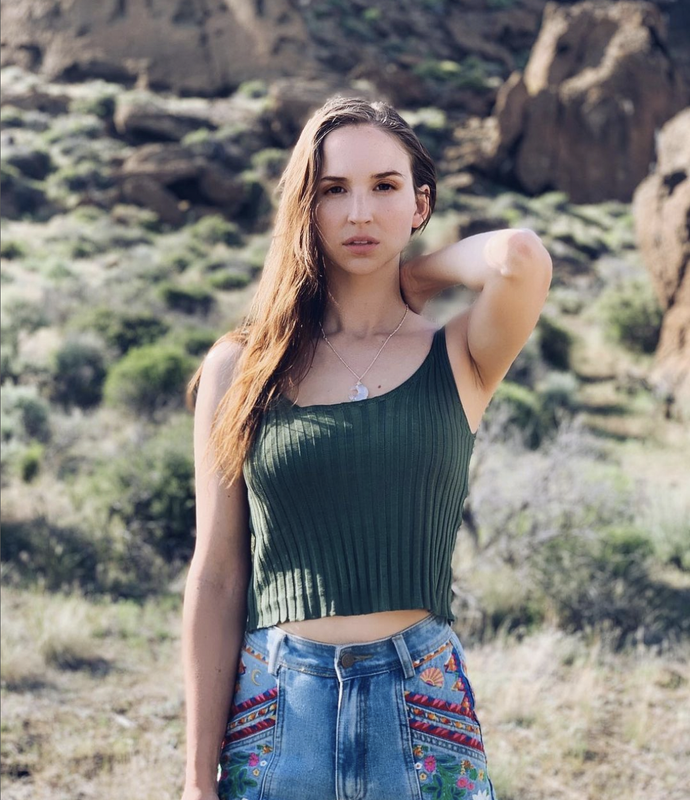 The talented, multifaceted creative woman has returned to modeling with new vigor after spending three years traveling overseas while working on global issues. She now combines her love of modeling and acting with her commitment to social duty and advocacy.
When asked what her favorite quote was, she mentioned Lao Tzu's popular quote, which says, "The universe can hear music in the soul." The model, who is also an artist, activist and musician, enjoys exhibiting art of all kinds. It is a passion that has enormously built his career in entertainment.
Interestingly, Adrianne White reveals on her website how she has always been fascinated by crystals and metaphysical healing through energy vibrations. It is one of his many sources of inspiration.
For more details on Adrianne White, collaborations and requests for agency representation, visit: http://www.adriannewhite.com
Media Contact
Contact: Adrian White
E-mail: Send an email
The country: United States
Website: https://www.adrianne-white.com/