Follow the yellow brick road to Colorado Springs Women's Club'Fall lunch and fashion show.
The 'Ruby Red Shoes' fundraiser begins at 11 am on October 27 at Pinery at the Hill in Colorado Springs. It will offer a preview of the affordable and colorful fall clothing provided by Fab'rik of Colorado Springs.
The non-profit organization WCCS is organizing the event with the aim of raising $ 15,000 for the benefit of several non-profit organizations. These include Early Connections Learning Centers, Home Front Military Network, Millibo Art Theater, Partners in Housing, Ronald McDonald House, Safe Kids and The Place. About 200 people are expected.
"It's an opportunity for those of us who haven't been together for almost two years to be able to socialize, meet old friends and make new ones. Funds raised at this event support all club efforts throughout the year, "said Public Relations President Linda Dyer.
This year's theme, "Ruby Red Shoes," is taken from the iconic 1939 Metro-Goldwyn-Mayer film, "The Wizard of Oz". In the movie, Glinda the Good Witch of the North tells Dorothy that triple clicking the heels of her ruby ​​red shoes will take her home to Kansas. Customers are encouraged to wear red shoes as they are a symbol of hope and optimism. Masks are not compulsory.
Guests will be treated to a lunch consisting of a lemon-herb and gluten-free chicken dinner and a mixed salad. A vegetarian option is available on request.
During the event, guests will enjoy a full fashion show by Fab'rik Colorado Springs, located in the University Village Colorado Mall. Fab'rik is known not only for affordable and trendy clothing, but also for his contributions to the community by organizing fundraisers and maintaining a clothing bin in the store where customers can donate used items to shelters. local.
The event will provide women in the community with a well-deserved opportunity to socialize, browse and purchase the WCCS 'Baskets of Opportunity' raffle, and have lunch while supporting the club, which in turn supports some of the. organizations listed above.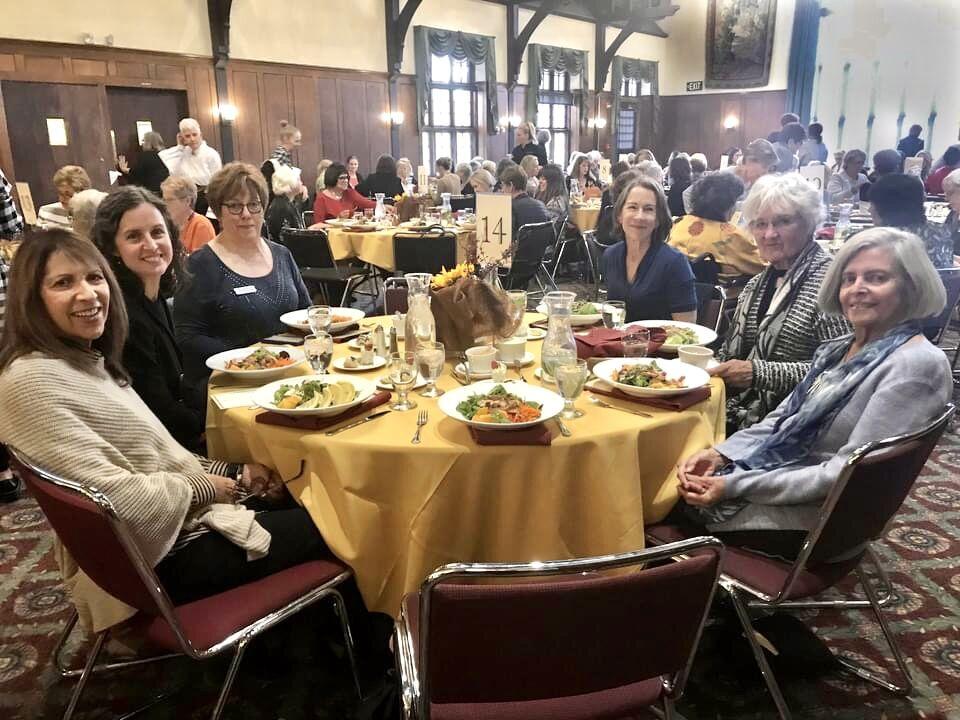 "Entertainment is our social time before lunch with an emphasis on the baskets of opportunities. The women take a while to go around to see all the baskets and decide which to put their ticket (s) in front of. It's mostly a social hour, but it's also one of the highlights of our event. The fashion show which will feature models from our nonprofit organizations, "said Dyer.
Due to pandemic precautions, there was no lunch or fashion show last year.
"Out of caution and respect for our members as well as our community, we have temporarily suspended lunch in light of the pandemic (COVID-19)," said Dyer.
WCCS is a member of the General Federation of Women's Clubs, which has served the community since 1902. The GFWC brings together local women's clubs whose members are dedicated to strengthening their communities and improving the lives of others. through volunteering.
With 90,000 members in affiliated clubs in every state and in more than a dozen countries, GFWC members work locally to create global change. The GFWC does this by supporting the arts, preserving natural resources, advancing education, promoting healthy lifestyles, encouraging civic engagement, and working for world peace and understanding.
For its part, WCCS is built on a legacy determined to improve the present and to forge new paths to a better future for the community through volunteer service and fundraising. The club embraces all women and encourages the sharing of professional and personal talents.
"Because we are a service organization, all the money we donate or raise goes to support local nonprofits. While most of the money raised comes from ticket sales and, of course, opportunity baskets, we are more than happy to receive monetary donations, "said Dyer.
Tickets cost $ 50 ($ 20 tax deductible) and can be purchased online at bit.ly/3oF333B. Paid reservations are due by October 18.
Source link