A new Italian restaurant called Vico Cavone will open this fall in the former Firewood Space at 4248 18th Street.
Vico Cavone is opened by Alessandro Raimondi, Sanaa Hams and Giancarlo Esposito. Raimondi tells Hoodline that they plan to open by September.
Hoodline readers will remember Firewood Cafe, a neighborhood staple, closed in 2019 after 22 years in the Castro.
Born in Naples, Italy, Raimondi tells Hoodline that he moved to San Francisco seven years ago. For the past five years he has worked as a waiter at the Italian restaurant Castro Poetry (4072 18th street).
The co-owners of Vico Cavone Sanaa Hams (left) and Alessandro Raimondi (right). | Photo: Steven Bracco / Hoodline
Raimondi tells Hoodline that he named the restaurant Vico Cavone after the street his father was born on in Naples.
"When people walk into the restaurant, I want them to feel like they are on the streets of Naples," Raimondi said. "I want to bring the culture of food and the way we eat in downtown Naples to San Francisco."
Vico Cavone will serve Neapolitan pizzas, pastas and desserts. Raimondi says the restaurant will offer full table service, and he is currently applying for a liquor license to serve beer, wine and cocktails.
Raimondi said they had just signed the lease to reclaim the space and are currently renovating the restaurant. Raimondi doesn't plan any major work other than a few simple cosmetic updates like painting and adding new furniture and accessories.
According to Raimondi, Vico Cavone will also take advantage of the Shared Spaces platform to build outdoor seats in two parking spaces. There will also be cafe tables and chairs along the sidewalk.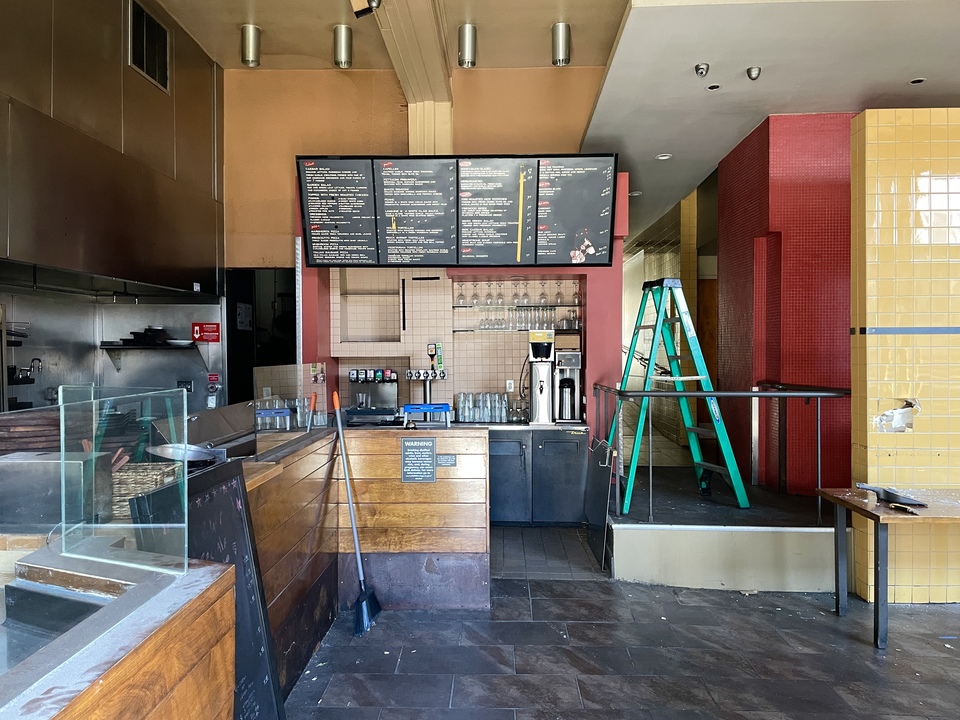 Inside Vico Cavone as the labor begins. | Photo: Steven Bracco / Hoodline
Vico Cavone will be Raimondi's first business as a small business owner. "Opening a restaurant was my dream," he says.
Having previously worked as a model, Raimondi tells Hoodline he's ready to start a new chapter in his life.
"As a young gay man, I never had anything open in Naples," Raimondi said. "It was hard for me to be gay there."
While many businesses struggled last year during the pandemic, Raimondi believes the time has come to open a new restaurant.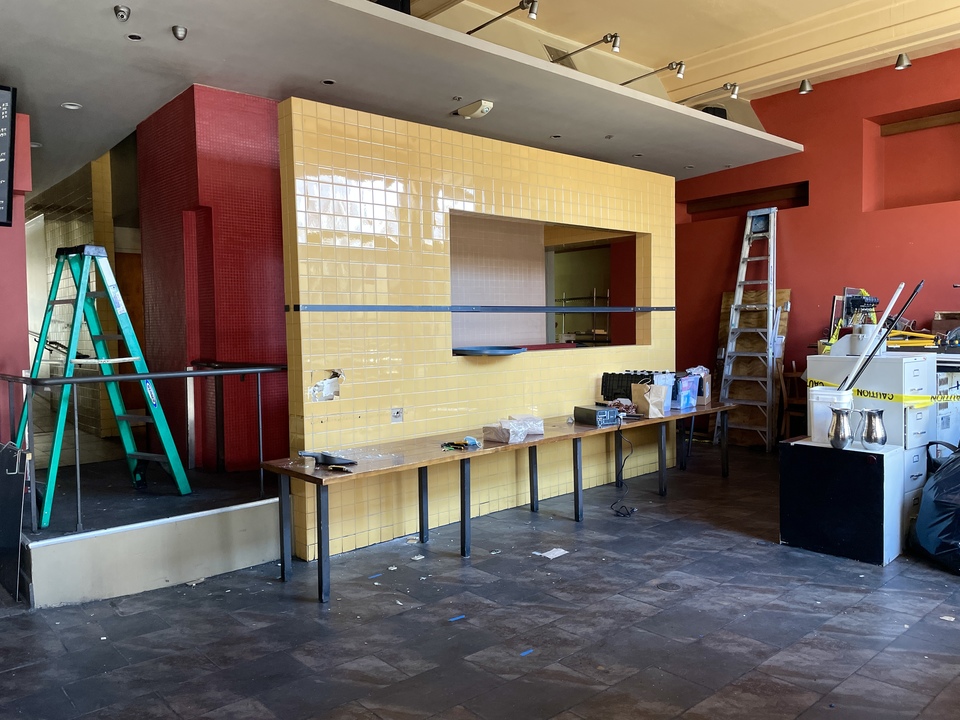 Photo: Steven Bracco / Hoodline
"Opening a restaurant is difficult anyway," said Raimondi. "I see it differently: people are waiting to do something fun after the pandemic."
He adds: "It's very exciting to open a new restaurant in the Castro. It's been as long as a new restaurant has not opened in the Castro. It will also be the first restaurant to open after the pandemic." (This may or may not be true, depending on when several upcoming spots debut.)
"People are going to be very excited to have something new where they can enjoy my Neapolitan culture as well as Castro's gay culture," Raimondi added.
The opening of Vico Cavone continues a wave of new business openings from Castro as the city prepares for a full reopening on June 15. With the opening of this restaurant this fall, a total of nine businesses have opened or announced an opening in 2021.
Hoodline announced the opening of Japanese restaurant Sancha Sushi and the Master Goblin Games board game store on Wednesday.
Last month, Bottle Bacchanal natural wine store, Hot Johnny's pastrami store, and Mission Bay's Spro Coffee all announced their openings in the Castro.
Additional openings this year include personalized jeweler Nick Engel & Co. and Turkish and Greek dessert shop Aegean Delights. The Mexican restaurant Comodo will soon open its doors in the former Nomica space.
Source link